Curriculum
The curriculum is all the planned experiences we provide for our pupils in order to develop an enjoyment of and commitment to learning. It includes not only the formal requirements of the National Curriculum and Early Years Foundation Stage but also recognises how much our children learn from routines, the extended school day and activities outside school. It is child centred building on pupils' strengths, interests and experiences and develops their curiosity, creativity and capacity to learn. It includes the hidden curriculum of what children learn from the way they are expected to behave and how they see others and they themselves are treated.
By providing rich, relevant and varied contexts for our pupils to acquire, develop and apply a range of knowledge, skills and attitudes, the curriculum enables pupils to think creatively, solve problems and make a difference. It also develops their physical skills and encourages them to recognise the importance of pursuing a healthy lifestyle and keeping safe.
CURRICULUM STATEMENT
INTENT
At Shottermill Infants we want our curriculum to enable each child to develop as a "whole person". To learn skills that will help each child reach their full potential, whilst providing full coverage of the EYFS (Early Years Foundation Stage), the National Curriculum expectations and the Agreed Syllabus for Religious Education. Our curriculum is based on a three-year journey planned to support the progression of skills and knowledge so that children are always moving forward as learners and ready to embrace the next steps along their learning journey. It aims to inspire pupils to become enthusiastic and curious learners, developing a sense of moral integrity, religious and cultural respect, and social adaptability in order to thrive and succeed in a diverse and ever-changing world.
IMPLEMENTATION
At Shottermill Infants, learning is presented clearly and systematically by teachers and LSA's. They are highly skilled, well-trained and enthusiastic. They ensure our curriculum implementation is both well-planned and dynamic to allow for unique opportunities as they arise. Reading, Phonics, Writing and Mathematical understanding are the bedrock so children can successfully access other subjects now and as they move through life. Staff have strong subject knowledge due to continual professional development. Our assessment processes ensure that all children are supported and challenged appropriately.
IMPACT
The overall impact of the curriculum is measured by evaluating both the knowledge and skills our children have acquired against the expectations of the EYFS and the National Curriculum, as well as the personal and social attributes and qualities they have developed in readiness for the next stage of their education.
WHAT SUBJECTS WILL MY CHILD STUDY?
All pupils will study the following National Curriculum subjects and Early Years areas of learning. Detailed policy statements on all curriculum areas are available from the office on request.
Early Years Foundation Stage
The Early Years curriculum covers the three prime areas of learning:
Personal, social and emotional development

Physical development

Communication and language
and the specific areas of:
Literacy

Mathematics

Understanding of the world

Expressive arts and design
Phonics
The school teaches phonics through the phases of the Letters and Sounds scheme. Early Years also use the actions from Jolly Phonics to teach the initial sounds.
Reading
We have an excellent range of reading schemes and real books to give children a good variety of reading materials. All our books are colour banded so that once pupils are becoming confident readers they can choose their own books at the right level of challenge.Some of the scheme book that we have are Oxford Reading Tree, Project X and Code books, also Collins Big Cat and Pearsons Bug Club books.
The Teachers will explain more about the EYFS curriculum at our induction meeting and the full curriculum documents can be viewed at www.gov.uk
Key Stage 1 (Years 1 & 2)
At KS1 all children follow the national curriculum and are taught the following subjects.
English
English includes reading, writing, handwriting, spelling, grammar, speaking and listening and drama. This is taught through a range of vibrant and engaging texts.
Mathematics
Mathematics is taught with emphasis on fluency, reasoning and problem solving. Working towards developing mental strategies and the ability to manipulate numbers.
Science
This is taught as a separate subject and as part of topic work. We promote and encourage a logical and effective approach to scientific enquiry through investigation, problem solving activities and controlled experiments.
Computing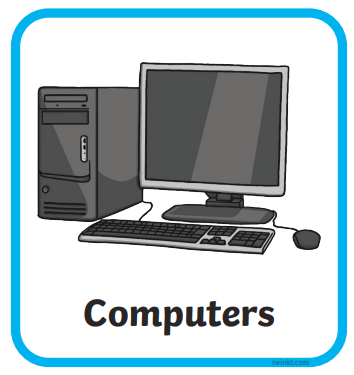 Intent, impact and implementation statements
Design Technology (including Food Technology)
Activities are planned to develop the skills of design, making and evaluation, as well as an appreciation of materials and their uses.
History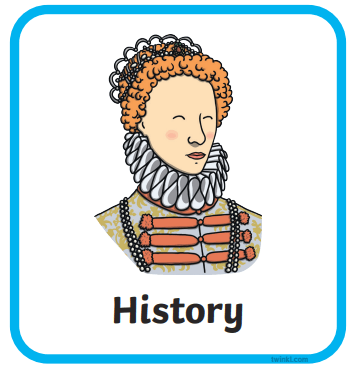 Intent, impact and implementation statements
Geography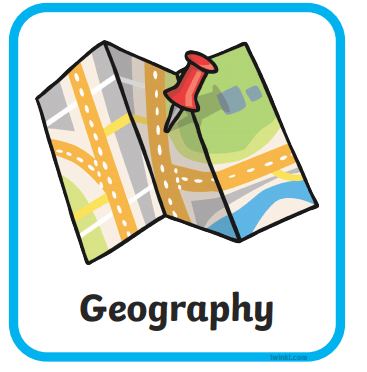 Intent, impact and implementation statements
Religious Education
In our school, Religious Education is a part of a broad and balanced curriculum. All pupils receive RE in accordance with the Surrey Agreed Syllabus for Religious Education (2017-2022). We expect all pupils to experience the full breadth of our curriculum, but should parents or carers wish to exercise the right of withdrawal for all or part of RE, they should consult the Head teacher.
Music
Our music education aims to develop creative ability in all children. This is achieved by fostering their understanding and enjoyment of music through an active involvement in listening, composing and performing. The children sing every week and all contribute to school productions. Pupils in Year 2 get the opportunity to learn the recorder.
Art
Our main aim is to enable children to develop a positive and enthusiastic attitude towards art as a whole. We aim to help children develop design skills, imagination, original thought and experimentation using a variety of mediums.
Physical Education
We aim to develop children's ability and physical co-ordination, to give them confidence, control and enjoyment through all types of physical activity. The children are taught the importance of safety in sport and gym work and are given opportunities to develop skills which will be of value socially and recreationally now and in the future. We have access to two playground areas, one which is grass and a 'hard' area.
Personal Social Health Education and Citizenship (P.S.H.E & C)
PSHE&C is designed to develop the individual. This is achieved through activities and experiences designed to support and promote self esteem, confidence, independence and a sense of responsibility. The latter extends beyond the self to others and community both in and out of school.
We have 5 assemblies throughout the week which are regularly used to explore RE, moral and PSHE&C themes as well as providing opportunity to praise good work and behaviour at our Gold Book Assembly.
We provide opportunities for the children to take responsibility and grow into responsible students within our school.
In Year 2 children become playground buddies and assembly helpers. Year 1 and Year 2 pupils take turns to become part of the litter-busting team. All children get the chance to be register monitors and classroom helpers.
Collective Worship
Collective worship (often known as an assembly) is part of pupils' spiritual, moral, social and cultural development. Assemblies are an important part of our school community life, so we hope that all pupils participate. Any parents or carers wishing to exercise their right to withdraw their child from all or part of collective worship should consult the Head teacher.
VISITS
Throughout their school life pupils have many opportunities to enjoy visits and visitors which enhance the curriculum across most subjects. At Shottermill Infant School we place a high emphasis on using the local environment of village and parks as a practical aid to our learning programme. In addition, the children are exposed to theatre workshops, art workshops, museums, outdoor centres and parks.