Headteacher's Welcome
Our Vision
We put children at the centre of all we do so that they are safe, happy and eager to learn, equipping them with the skills and mindset to thrive
Choosing the right school for your child's early education is one of the most important decisions you have to make as a parent. We want to make that process as easy and comfortable as possible for you. We hope that this website will be informative and useful and will help you to get a glimpse of our school. However, nothing can ever take the place of a visit and seeing our school in action, so please contact the school office to find out the dates of our tours. Or you can take a self guided tour of the school via this link https://my.matterport.com/show/?m=HLfNwMReEbx. This virtual tour includes information stops as you go around the building and there are also 14 Shottermill Lions for your child to look out for.
Shottermill Infant School is a popular mixed Infant School in Surrey with the capacity for 180 children ranging from 4-7 years. We are situated on Lion Green at Shottermill. The school is two form entry and can accept 60 children into each year group i.e. 2 x 30 children.
All the staff and governors are highly committed to providing an excellent education for all our pupils. The school has a happy, caring and stimulating learning environment.
We are extremely proud of our school both in terms of its academic achievement and its success in preparing children for later life. However, this level of success could not be achieved without a strong home/school partnership. At Shottermill Infant School we value the role of parents in the education process greatly and take positive steps to build a strong working relationship based on mutual trust and support.
You may also wish to read our last Ofsted report at www.ofsted.gov.uk/inspection-reports/find-inspection-report/provider/ELS/124980

The Department for Education's achievement and attainment performance data can also be found by clicking here.

If you need paper copies of any of these documents or others contained on our website, please contact the school office who will be able to provide them for you free of charge.
Yours sincerely
Mrs E Allum


Headteacher
Our Values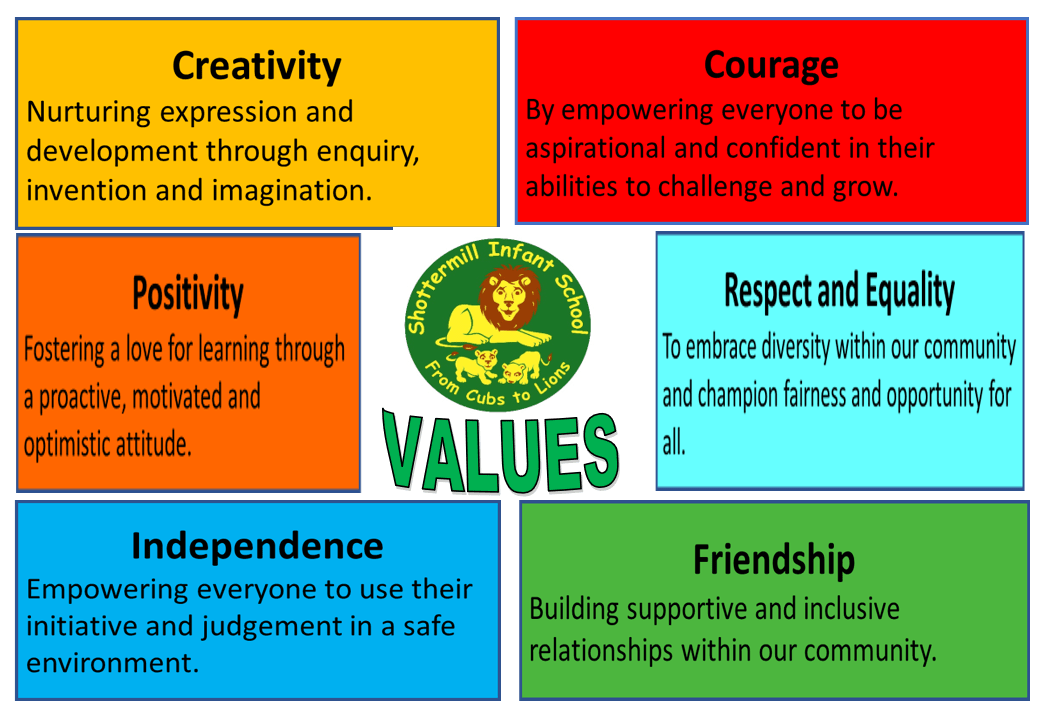 Click on the value below to hear the children talk about our values