PAGE STILL UNDER CONSTRUCTION
The Zones of Regulation is a range of activities to help your child develop skills in the area of self-regulation. Self-regulation can go by many names, such as self-control, self-management and impulse control. It is defined as the best state of alertness of both the body and emotions for the specific situation. For example, when your child plays football, it is beneficial to have a higher state of alertness. However, that same state would not be appropriate in the classroom.
The Zones of Regulation is based around the use of four colours to help children self-identify how they're feeling and categorise it based on colour. It also helps children better understand their emotions, sensory needs and thinking patterns. The children learn different strategies to cope and manage their emotions based on which colour zone they're in. Additionally, the Zones of Regulation helps children to recognise their own triggers, learn to read facial expressions, develop problem-solving skills, and become more attuned to how their actions affect other people. We explain that there is no bad zone but the most comfortable zone to be in is the Green Zone.
Displays and resources are available in every classroom, in the hall, on the playground and in the main corridor.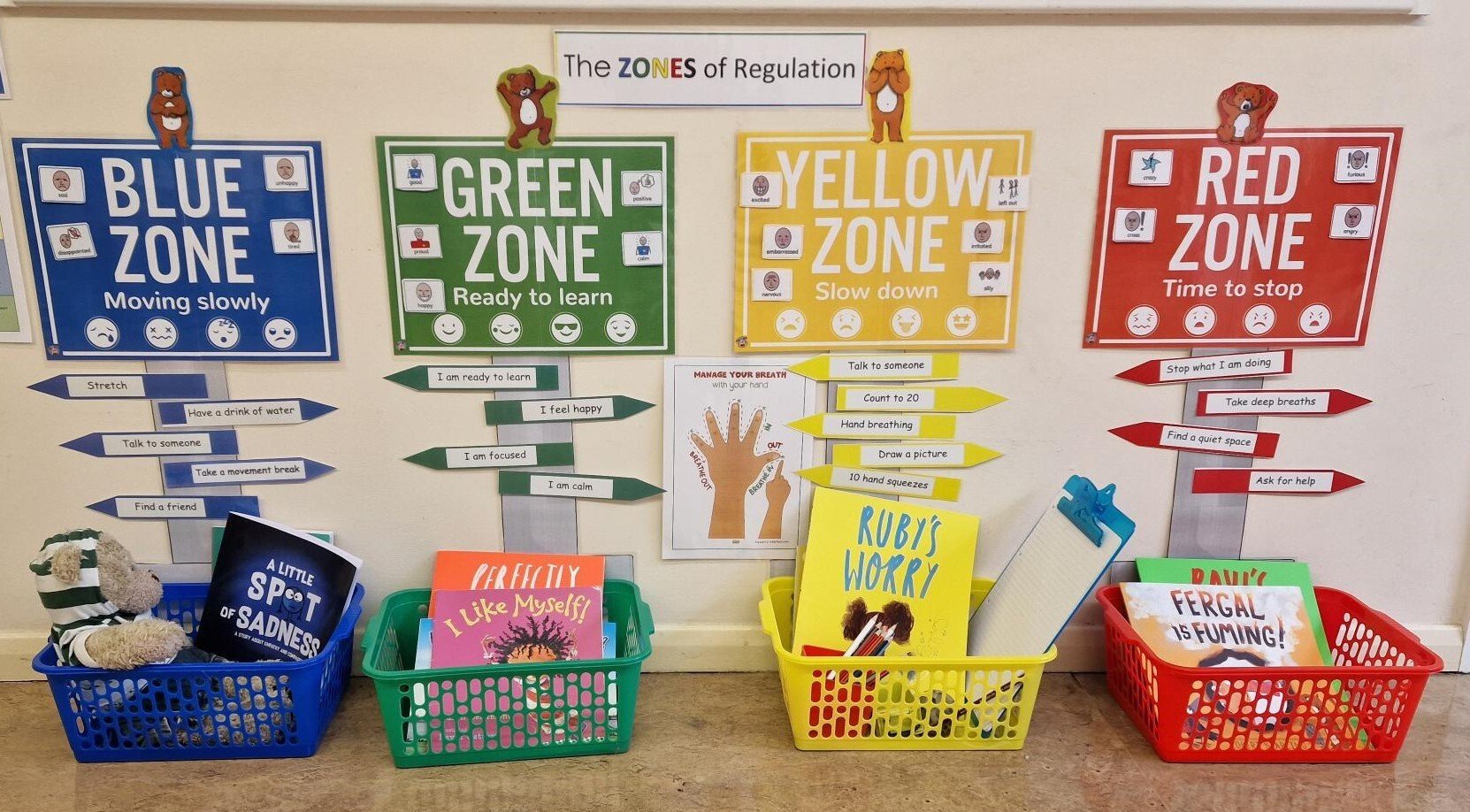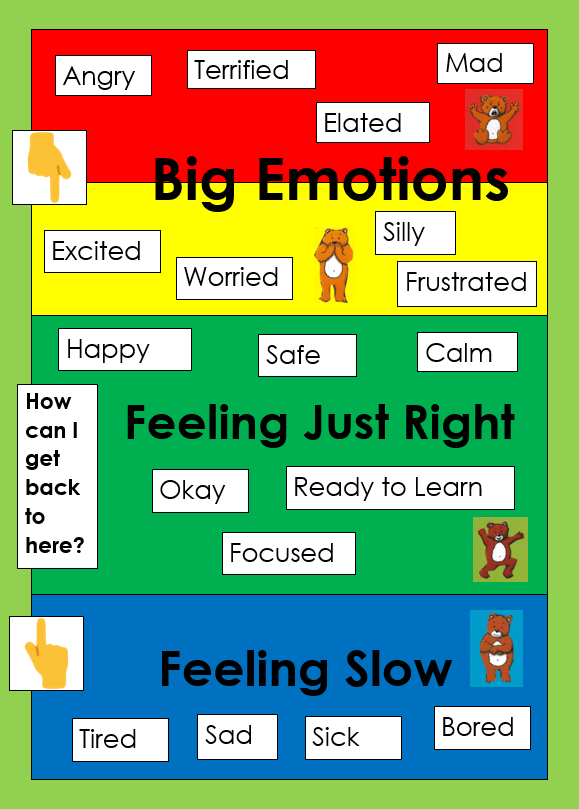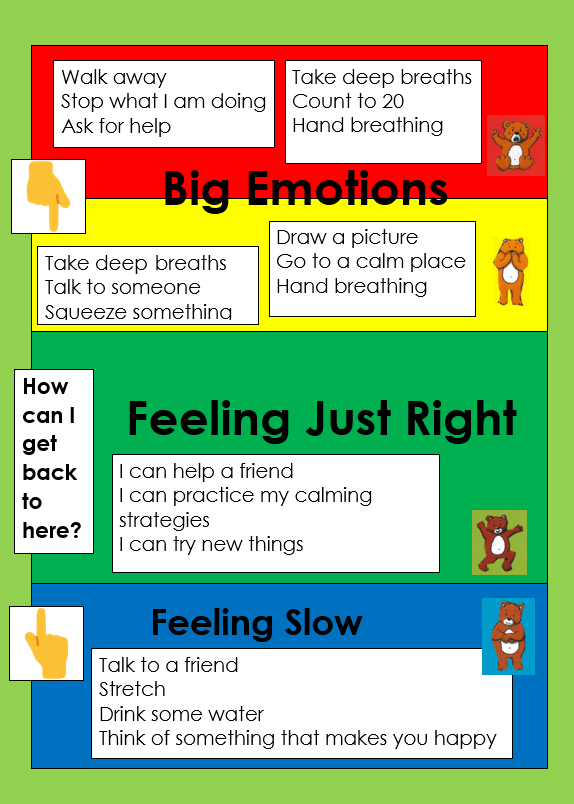 Understanding the Zones
Click on an image below to find out more about each zone.
The Blue Zone The Green Zone The Yellow Zone The Red Zone